When:
May 23, 2017 @ 8:30 pm – 9:30 pm
2017-05-23T20:30:00+01:00
2017-05-23T21:30:00+01:00
Where:
Fitness First London Bridge, Cottons Branch
Tooley St
London SE1 2QN
UK

Cost:
160.00 GBP(12 WEEKS)
Tahitian Polynesian Belly Dance Fusion
Polynesian/Tahitian Belly Dance Fusion is the beautiful art of blending belly dance with Tahitian dance, and elements of HULA dance technique from the beautiful Islands of Polynesia.
Some elements involve fast and ferocious drums, which we learn how to dance to, and other elements are slow, soft & flowy.
Polynesian/Tahitian Belly dance Fusion will give you a thoroughly therapeutic and rewarding workout.

Learn hand gestures and movements, Tahitian hip work including the famous "Fa'arapu", build strength, develop technique and speed with drums, learn graceful elegant softer slower movements such as the "Varu" which is the Tahitian figure of 8 and feel like a Tahitian belly dance Goddess of the Islands!
Prepare to sweat, get in touch with your body and feel deeply invigorated!!!
Lots of water a must!!!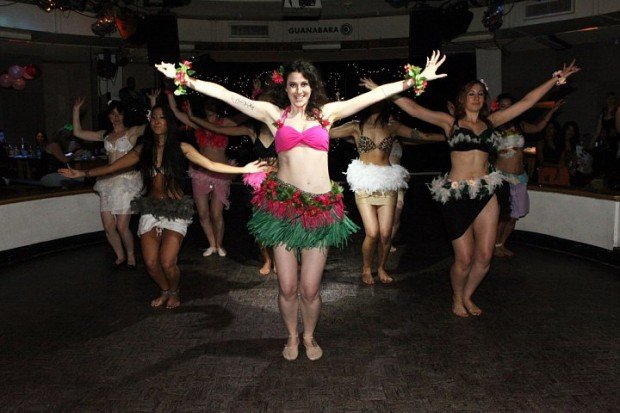 General Level.
ADDITIONAL INFO:
EVERYONE WHO BOOKS ON THE 12 WEEK COURSE AUTOMATICALLY GETS FREE ACCESS TO THE SAME COURSE RECORDED VIDEOS ONLINE FOR THE DURATION OF THAT TERM, AND HAS THE OPPORTUNITY TO PERFORM IN THE END OF TERM SHOW PRODUCTION.