4 WEEK SUMMER BELLY DANCE CLASSES COURSES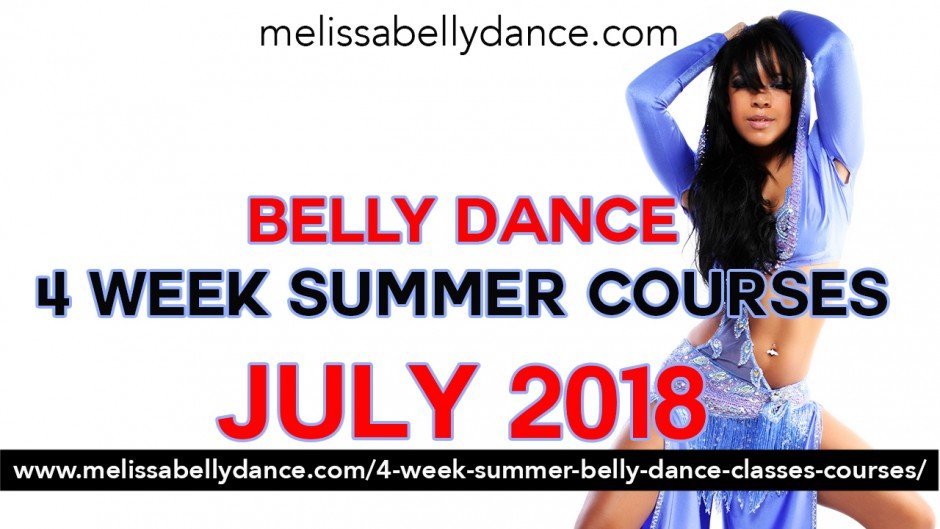 4 WEEK SUMMER BELLY DANCE CLASSES COURSES
4 week summer belly dance classes courses with Melissa Belly Dance giving you a wonderful opportunity to learn belly dance or keep up with your belly dance progress getting your summer fix with lots of belly dancing exercise and technique!
LOCATION: Studio 339, The Basement, 339 Euston Road/Warren St London NW1 3AD
Monday  16th July – Monday 6th Aug 2018
6.30-7.30pm: Pilates terra Firma (open to all)
7.30-8.30pm: Chakra Yogi Yoga (open to all)
Tues 17th July – Tues 7th Aug 2018
6.30-7.30pm: Belly dance Beginners/ Improvers (open to all)
7.30-8.30pm: Samba Belly Dance Fusion (open to all)
8.30-9.30pm: "Ori Polynesia" – Tahitian Dance (open to all)
Wednesday 18th July – Wednesday 8th Aug 2018
6.30-7.30pm:  Turkish Belly Dance (some experience necessary)
7.30-8.30pm:  Belly Dance Drum Solo (some experience necessary)
8.30-9.30pm: Tribal "Belly Dance" From The Trap (level 2+)
Belly Dance General Level
Learn the basics in a fun and encouraging class, discover beginners and improvers isolation's pops and shimmies and get in touch with your inner beauty.
General Level belly dance will not only work up a sweat but will also give you a fantastic variety of belly dance moves all to be applied to the 4 week combinations drills and choreography, involving correct technique in muscle isolations popular with professional belly dancers. You will discover muscles you never knew you had, and train them in the way of a belly dancer giving you a brilliant mind-body connection and improving your coordination.
Great for the complete beginner and those with experience who want to improve on their technique.
Level: Open to all levels including total beginners – Melissa provides options to cater for all levels.
Samba Belly Dance Fusion
Learn the tropical Latin Samba Fusion – get your hips rolling and feet stepping to carnival music!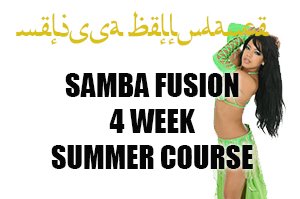 Covering The Samba steps and the sexy hip movements blended with some skilful belly dance. Understand the Samba stylisation and rhythmic patterns that ring in a festival!
No experience necessary!
Samba fusion is a high intensity sweat fest where Latin drums meets belly dance music meets Island, reggaeton and zumba.
Some elements involve fast and ferocious drums, which we learn how to dance to, and other elements are slow, soft & flowy.
Get to grips with the fast paced samba beautifully paired with belly dance stimulated your inner Rio de Janeiro party princess!
Prepare to sweat, get in touch with your body and feel deeply invigorated!!!
"Ori Tahiti" –  Ori Polynesia
This summer Melissa offers "Ori Tahiti Polynesian Dance" –  a 4 week summer course.
Learn the art of Ori Tahiti – get your hips rolling and swaying this summer Tahitian style!
We will cover drum beats of Tahiti whilst learning Tahitian dance moves and techniques, drills and combinations in this 4 week course and learn a Tahitian O'tea choreography!
No experience necessary!
Follow on from this course: 12 week Ori Polynesia starting 8:30pm-9:30pm
11th September 2018. 
Further details below!
Ori Polynesia
Polynesian/Tahitian Belly Dance Fusion is the beautiful art of blending belly dance with Tahitian dance, and elements of HULA dance technique from the beautiful Islands of Polynesia.
Some elements involve fast and ferocious drums, which we learn how to dance to, and other elements are slow, soft & flowy.
Polynesian/Tahitian Belly dance Fusion will give you a thoroughly therapeutic and rewarding workout.
Learn hand gestures and movements, Tahitian hip work including the famous "Fa'arapu", build strength, develop technique and speed with drums, learn graceful elegant softer slower movements such as the "Varu" which is the Tahitian figure of 8 and feel like a Tahitian belly dance Goddess of the Islands!
Prepare to sweat, get in touch with your body and feel deeply invigorated!!!
Turkish Oryantal Belly Dance
Fast, fiery, upbeat belly dance, Turkish belly dance is for the passionate dancer who wants to push the envelope on their techniques, floor work and turns in this fun, challenging and very enjoyable class.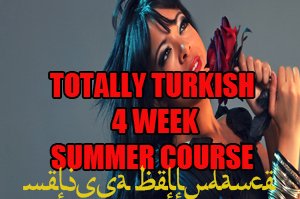 Experience a beautiful addition to a traditional belly dance repertoire with Turkish Oryantal Belly Dance.
Add a variety of technical variations and interpretations to your belly dance ensemble.
Expect technical breakdowns, fiery passionate moves and combinations applied throughout the 4 weeks.
Level 2 +
Belly Dance Drum Solo/Drum Solo Technique:
The Art of the Drum solo/ Drum solo technique
In this 4 week course we explore the intricate and sexy allure of the drum solo, how to use the fierce rhythmic patterns, manoeuvring through the changing tempos, learning to isolate with grace and precision whilst developing the ability to choose beautiful combinations to best express yourself. Dancing between darbuka accents and dum teks discover how to really use a drum solo whether soft and flowing or rapid sharp jaw dropping isolations.
Learn to better identify rhythms and rhythm names homing your improvisational skills. Put these great techniques and new inspiration to the test in Melissa's drum solo combinations!
Level: Some belly dance experience required
Tribal Belly Dance From The Trap
Melissa's Tribal fusion classes are well known for their challenging techniques and her teaching methods to help you grasp your inner regal dark tribal beauty.
Learn key Tribal techniques, moves and stylisation and how to move in a more serpentine and snakey manner, moving like liquid through space.
The course covers Tribal style strength training, tribal style floor work, learning how to move like water through fluidity of isolation's and snake like movements with serious attitude and internal control. Develop an enhanced core strength leading to more slinky and smooth movements and body control.
Learn the seductive dark art of tribal as Melissa teaches you her signature moves and steps unlike traditional belly dance or cabaret, through drills combinations and choreography to bring out your regal inner dark queen and self assured confidence.
Level: For students with belly dance level 2+ experience
 Pilates Terra Firma
Walk tall with a rock solid pilates program once a week for 4 weeks.  Designed to strengthen your core and challenge your abdominals. Innovative standing abdominal work to ease the stress on your lower back while delivering exercises that not only strengthen your lower back but lengthen your posture and have you walking tall.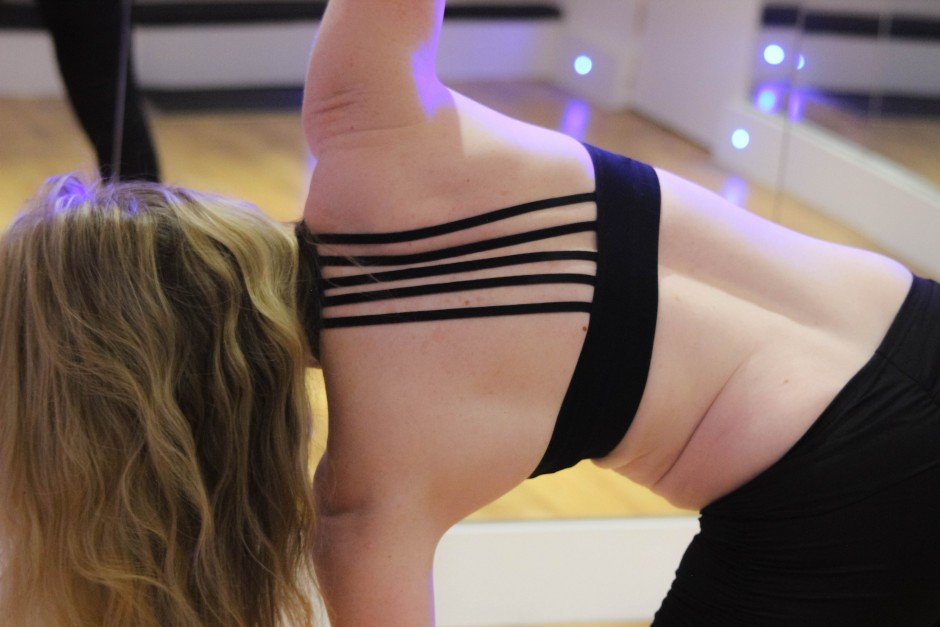 Terra Firma Pilates "Pilatissimo" is great for absolute beginners and experienced pro's as these semi private small group lessons are tailored to the individuals participating in class and cover your own goals and personal development over the 4 week course program.
If you miss a class don't worry as you can take a make up class another day within the 4 week program.
This course will cover work out ideas and practices to help support healthy progress and development along side a well balanced physical program that covers physical therapy strengthening, in particular areas of body weaknesses along side holistic improved flexibility, muscle control, toning and firming.
Chakra Yogi Yoga
Chakra Yogi Yoga is a course that covers both physical and mental energy flow through moves, sequences and the chakra energies system.
Whether you are a beginner or an experienced Yogi, Chakra Yogi Yoga will not only strengthen your core and your body but it really adds to your flexibility and body control. 
Your chakras are powerhouses of energy. Learn how your body can tap into these energy flows to reward you with better health, an advanced progressive self awareness and a peaceful happier attitude towards your life and those around you.  Discovering these exciting energy flows, We believe can assist in greater self control mentally and physically along with assisting in subtle self healing, body correcting and a detoxifying of detrimental previously learned bad habits in the body.
LOCATION: Studio 339, The Basement, 339 Euston Road/Warren St London NW1 3AD
 

email: melissa@melissabellydance.com 
TO TAKE PART IN WORKSHOPS ALL PARTICIPANTS MUST SIGN UP BY EMAIL WITH MELISSA BEFORE ATTENDING THOSE WHO DO NOT MAY BE UNABLE TO TAKE PART.
disclaimer*
BY ATTENDING THESE WORKSHOPS YOU AGREE MELISSA IS NOT RESPONSIBLE FOR ANY INJURIES OR ACCIDENTS TO PARTICIPANTS. ALWAYS CONSULT YOUR DOCTOR FOR ADVISE BEFORE DOING ANY PHYSICAL EXERCISE.
http://melissabellydance.com/learning-belly-dance-using-online-videos/
get your belly dance clothes here: shop.melissabellydance.com
See Data Protection privacy notice here: melissabellydance.com/data-protection-privacy-notice