Belly Dance Jam Fest 6 Week Course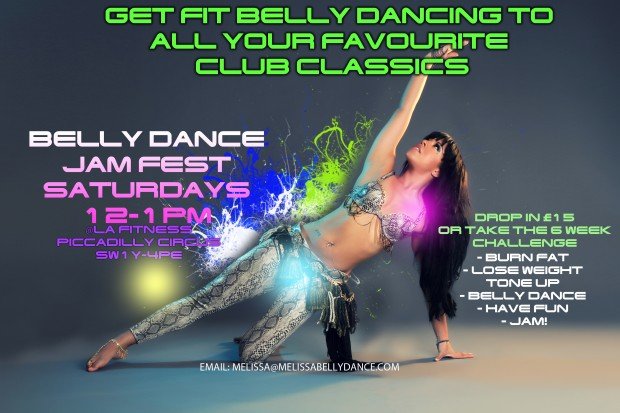 TIME TO SHAKE, SHIMMIE, AND ROLL!
Belly Dance Jam fest is Melissa's ALL NEW class sure to get your heart pumping, hips swaying and hair whipping to all your favourite tunes and popular club anthems!
Dance to the uptempo beats in class as we move through exciting combinations working on "dancing" and "partying", improving our belly dance techniques to our favourite jams and having our very own belly dance jam fest!
Belly dance, tone up, slim down and get in shape the most fun way possible, burning loads of calories, burning unwanted fat, releasing endorphins and working on your belly dancers beach body!
Belly Dance Jam Fest 6 Week Course £75