WHAT IS MUSCULAR ATROPHY?
Muscle atrophy is the decrease / loss of mass within a muscle. This can be partial or complete wastage of the muscle. A decrease of muscle mass leads to muscle weakness which in turn can lead to other problems and a higher risk of injury.
Disuse Atrophy
Disuse atrophy is something as simple as having a cast on due to an injury, or from long periods of bed rest.
Inactivity
The Lack of use similarly the lack of exercise.
Malnutrition
Eating disorder, poor diets probably not eating sufficiently.
Neurogenic Atrophy
When there is an injury to, or disease of a nerve that connects to the muscle. This type of muscle atrophy occurs more suddenly than disuse atrophy.
Cachexia
A disease that causes muscular atrophy that can't be reversed nutritionally. (Cancers, Aids, Congestive heart failure, Renal failure) Therefore this is the more serious atrophy usually resulting in surgical support. For the purpose of this blog we shall cover the muscle atrophy caused by lack of muscle use due to inactivity or injury and eating disorders.
BELLY DANCING AND MUSCULAR ATROPHY:
The main Reason for muscular atrophy is a lack of physical activity. Similarly, the reduced ability to mobilise your muscles. As a result belly dance is used as rehabilitation for injured muscles. Belly dancing to build weak muscles and reverse atrophy is far more effective than some traditional methods.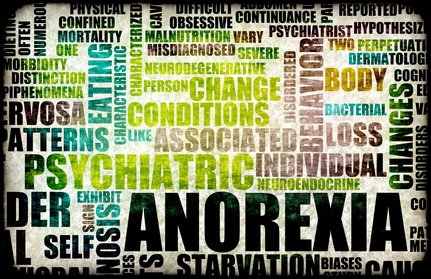 HOW CAN MUSCLE "DISUSE" ATROPHY BE REVERSED THROUGH BELLY DANCING?
Since belly dance is essentially a "dance of the muscles" we can rebuild our muscles through belly dancing, whether the cause of the muscle atrophy is from an injury or an eating disorder.
A huge variety of not only large muscle groups but also small muscles are targeted through belly dance alone.
Due to the nature and approach of belly dance we can also strengthen weak abs and a weak back through muscle contractions.
For example if a belly dancer performs moves such as belly rolls, camels (aka undulations), Omi's (interior hip circles)  she is working a large amount of torso/ abdominal muscles which in turn also strengthen her back.
Disuse muscle atrophy can affect a huge range of muscles. Fortunately belly dance can also affect a huge amount of muscles in a very positive way which means essentially we can re build our muscles, their strength, tone and flexibility.
Below we look at just 2 examples of how we can rebuild muscles through belly dance:
The image above is of the shoulder muscles and the muscles of the upper arm, the biceps and triceps.
The picture on the left shows a 'normal' muscle and the picture on the right shows a muscle that has wasted away and lost its muscle mass.
HOW COULD WE REBUILD THESE MUSCLES THROUGH BELLY DANCING?
A belly dancer uses her arms a lot. A key move is various styles of "snake" arms. My own classes also involve many strength based exercises that not only work the arms but also the whole body in the way of a belly dancer encouraging stronger, leaner, more flexible muscles that not only have amazing benefits for the body but also encourage more fluidity and grace whilst dancing.
DISUSE MUSCLE ATROPHY IN THE LEGS
Dancers tend to have strong, yet beautiful legs
If we have suffered from disuse muscle atrophy in the legs we can rebuild these muscles through belly dance. A belly dancer uses her legs a lot, She travels, balances, turns and depending on the style may include floor work, back bends and even jumps and kicks. The leg muscles are also activated and recruited whilst stabilising the body in many movements and techniques. And again depending on the style she may be in releve' (tip toe) a lot which means her calf muscles are also getting a major workout!
Although this beautiful art form can be referred to as belly dance, it's actually a dance that can include the entire body. So although we have only covered a very small amount of movements and muscles in relation to belly dance and muscle atrophy there are many more moves, techniques and ways that belly dance can aid in the rehabilitation of weak muscles.
If you are looking to use belly dance as a rehabilitation tool and method you should always do your research and find a good teacher that knows her stuff. There are endless more benefits to taking up and practicing belly dance, not just for the reasons covered in this blog.
EATING DISORDERS :
Eating Disorders affect many people, male and female across all ages. Many of us know people who have suffered and some of you may have suffered or even be suffering yourselves.
Eating disorders can have dangerously damaging effects not only physically but also psychologically.
"There are many men and women suffering with all types of Eating Disorders that do not appear in any specific weight range. Those with Anorexia can be slightly overweight while those with Compulsive Eating can be slightly underweight. Variations for all who suffer can be anywhere from extremely underweight to extremely overweight to anywhere in between. The outward appearance of anyone with an Eating Disorder does NOT dictate the amount of physical danger they are in, nor does is determine the emotional conflict they feel inside. They need not display even close to all of the below symptoms to be in danger." http://www.something-fishy.org/dangers/dangers.php
HOW CAN BELLY DANCE HELP PEOPLE WITH EATING DISORDERS OR HELP PEOPLE THROUGH THE RECOVERY PROCESS?
Belly dance is an extremely nurturing art form that promotes self love, encourages healthy mind body connection and stimulates positive feelings due to the nature of the dance, the movements and the music.
Belly dance can be blissfully therapeutic. It is a dance of the body that can have calming effects, it feeds the soul and is very unique as its all about creating muscle control using and stimulating a healthy mind and body connection which in turn encourages the dancer to trust herself, love herself and believe in herself.
Belly dance can be a holistic and somatic dance form depending on the approach of the teacher and the student.
When belly dance is done correctly it is essentially a "dance of the muscles".
Belly Dancers connect to their mind, body and their muscles to create beautiful movements that require a lot of skill, technique and self control. By learning the safe "technique" of a belly dance move the dancer learns to look after her body and safely guide it through the movements, building a positive relationship with herself, her body and her mind.
A Belly dancers body essentially becomes her own musical instrument and this is achieved by thoroughly connecting with herself.
Sufferer's of "Disuse" muscle atrophy which may be found in people with eating disorders ( due to muscle wastage, and malnutrition) or people recovering from eating disorders can safely and effectively rebuild their muscles whilst rebuilding their self esteem and their self confidence.
Through Belly dance endless amounts of women have rebuilt and repaired their own body image and have found a way to learn how to truly love themselves and accept themselves.
For more articles, posts, and blogs visit:
Belly Dance News!
New September 2013 belly dance and belly dance fusion courses
Online courses – all you need to know!
Mahira Girls Auditions!
The Dark Queen Christmas show
FREE online 1 hour bellydance class!
Melissa's DVD'S
NEW SEPT 2013 BELLY DANCE AND BELLY DANCE FUSION COURSES!
All courses commence week of the Sept 9th 2013!
Courses available: • Belly dance levels 1-4 • Urban tribal level 2 • Belly dance Hiphop (open to all) • Tahitian/ Polynesian Fusion (open to all) • Belly Balance Yoga (open to all) • Latin Fusion (open to all)
View the full course timetable here:
The courses: Each course is 12 weeks long and also comes with 12 weeks access to the relevant online course so you can practice anytime, any place and anywhere!
All courses conclude with an exciting and fun end of term show (with the exception of Belly Balance Yoga) at the famous Guanabara, Covent Garden, London! All students have the special and exciting opportunity to perform alongside other class mates and the Melissa BellyDance team! Where YOU get to be the belly dance superstars for the night and perform on stage as part of the theatrical/ themed belly dance show!
BONUS NEWS: If you miss a class due to other commitments, holidays ect you may take a make up class of your choice so long as its within the 12 week course timeframe, you can also catch up online with the relevant online class, so no need to miss out on anything!!
Unable to attend the Melissa Belly Dance courses?
Are you in another country ?
Now you can still take a course with Melissa BellyDance any place, any time and anywhere in the world!
Take an online belly dance or fusion course from anywhere in the world be that in the comfy of your own home or your hotel room!
The Online classes are also available to watch on your mobile phone so you can watch them on the go, you can even do a sneaky class in your lunch break as some current students do!
There is a large selection of videos available at any 1 time, and a new video is added each week, not to mention the bonus material!
ALL of Melissa's courses are available online:
Belly dance levels 1-4, Belly Dance HipHop, Belly Balance Yoga, Polynesian Fusion, Latin Fusion.
WHY MELISSA BELLYDANCE?
Melissa's classes are hugely popular and she's well known for her teaching techniques and methods. Melissa belly dance academy runs syllabus based courses that follow a specific structure and development phases to ensure students learn technically, safely , and effectively.
Melissa's teaching methods and approach uses a variety of learning styles to ensure that all students are able to understand and grasp the concepts, techniques and moves in a way that is accessible to them. Each of the belly dance courses from level 1 to level 4 teach belly dance moves and techniques in a specific order to encourage muscle and brain connection, co ordination and development. Each course builds strength in key belly dance muscles assisting progress in the current techniques and preparing the mind and body for the next stage and level in the Melissa BellyDance format. As you progress through the levels so will your body and your mind. Things that you never thought possible are now possible as you will have built and developed new synapses pathways enabling a strong and safe belly dance technique.
Melissa's courses are action packed, incredibly addictive and a fun challenge creating physical and mental awareness in each student.
Belly dance will not only tone and sculpt your body and get you in touch with yourself and your feminine side, it will also encourage a healthy mind and body connection through training the brain and body alike.
HOW DO THE ONLINE COURSES/CLASSES WORK?
The classes/videos run as a 12 week course which means you can take the full 12 week course online. You can sign up to the videos at anytime, it doesn't need to be at the start of a term, there is always full courses available to view.
There is a large number of videos available to watch at any 1 time, a new video is uploaded weekly, and you have access to bonus material.
Access to the specialist featured member content including spotlight videos on key moves and techniques.
Once you have subscribed you can log in as many times as you like and watch the videos as many times as you like over the month long subscription.
It's just £30 per month – that's only £1 a day!!
You'll have 24 hour access for the entire length of your subscription.
Each video is approx 1 hour long.
The courses are syllabus based which means you learn specific key moves in each course with the option to progress through the levels.
You can join at ANY time from anywhere in the world!
Every student also has online support from Melissa herself!
Belly dance essentially is a dance and art form using key muscles in a variety of ways creating a beautiful, exquisite and empowering dance of the female form. Melissa belly dance courses are not just belly dance classes. They are an evolution, a journey into oneself and a journey of self discovery, at the same time they are a fun feminine rewarding workout!!
THE DARK QUEEN CHRISTMAS SPECIAL BELLY DANCE SHOW!
Date: Sun 8th Dec 2013
Venue: Guanbara, Parker St, WC2B 5PW
Doors open: 5.15PM
Show starts: 5.30PM
Tickets: £11 each online or £10 each if paid via bank transfer or Melissa in person.
Email: Please remember to email your guestlist names through to Melissa once you have paid!
melissa@melissabellydance.com
OVER 18′S ONLY – ID REQUIRED!
This is a prepaid guest list ONLY event. You must purchase your guestlist place in advance, NO on the door payments allowed.
We would like to personally invite you all to the Dark Queen Christmas Show Special!
Melissa BellyDance brings you an exciting mystical and epic belly dance tale of THE DARK QUEEN.
Follow the story as the Queen of Light goes on an incredible and mystical journey to free the realm from the grasp of the evil Queen and her poisonous ways!
Follow the twists and turns as the story unfolds!
Featuring the Dark Queen, the Queen of Light, the imperial guard, Knights, vampires, snakes, dragons, sky people, Sirens, and MORE!!!
Sit back and watch a stunning variety of performances from Melissa, Melissa BellyDance students, Mahira Girls, & BabyBliss Girls combined with the finest food, drinks and music that sets the stage to give you the most enjoyable evening as we enter the Christmas season!
With traditional belly dance and fusions of Belly Dance Hiphop, Latin Fusion, Belly Dance, Tahitian/Polynesian Fusion, and Tribal Fusion this is an unmissable opportunity to see such an array of styles in one place.
Includes professional performances from Melissa & Mahira, BabyBliss Girls!!
An Arabian tale NOT TO BE MISSED!!
GLUTEUS MUSCLES – A BELLY DANCERS BEST FRIEND!
Take a look at what the glutes aka bum cheek muscles look like below!
As a belly dancer your glutes are on a "need to know" basis. You need them in your life! And more importantly you need to know how to recruit them and utilise them in belly dance. We have 3 parts to our glutes, and an advanced belly dancer will now how helpful this is for layering and muscle "sharing"!
Lets look at just one of the many moves that utilise the glute muscles below in the tips and advice section.
BELLY DANCE TIPS AND ADVICE:
WHAT'S THE DIFFERENCE BETWEEN "DOWN HIPS" AND "UP HIPS"?
What is the difference between "up" hips and "down" hips?
This is a question that many belly dancers in training ask
The key is which glute aka bum muscle you contract.
Both types can be achieved standing on the spot, or walking. For the purpose of this explanation we'll talk about the move whilst walking.
EXAMPLE:
So if you were stepping on the right leg and contracted the right glute that could be considered as an "up hip". If strictly using the glutes this move will be small, isolated and contained to the hip/ glute area.
If you were stepping on the right leg but contacted the opposite glute, (in this case the left) this could be classed as the "down" hip. This gives the hips a see-saw affect. It's a very un-natural movement and takes time to master with specific technicalities. Part of the reason it's so tricky to achieve is that essentially you are squeezing the glute of the leg that is NOT touching the floor, so a lot of muscle control is required!
You can exaggerate the effect of the "down hip" by also recruiting the obliques, or keep it tighter and smaller by restricting the movement to the glutes.
You can find a specific spotlight video of this in the extra member content section when signing up to the online classes!
I always say the the glutes are a belly dancers best friend! We use them so much, not only for safety, but also for stylisation, for accenting the beats and for a higher quality of our belly dance technique/ movement.
MELISSA BELLY DANCE DVD's
Buy Belly Dance Hiphop DVD:
Buy Belly Dance Essentials DVD:
INTERVIEW WITH A BELLY DANCE STAR!
The interview below is with the famous Jillina, best known as one of the "belly dance superstars", which could be said to be the worlds biggest belly dance company!
This interview was written by Salome : www.orientaldancer.net which is a website full of cool belly dance information.
Interview with Belly dancer Jillina
by Salome
Jillina is best known as performer and Artistic Director for the Bellydance Superstars and choreographer of the Desert Roses. Prior, Jillina founded (and directs) the Award winning Sahlala Dancers. She has earned numerous awards from IAMED and the Giza Academy, including "Best Modern Egyptian Dancer", "Best Instructional Video", "Best Dance Company" and "Dancer of the Year". Jillina co-produced a line of instructional videos, and has traveled the world teaching seminars and performing in concerts.
Salome: Can you share a bit about your beginnings (when and how you were exposed to Oriental dance) and of your career leading up to the BDSS?
Jillina: I've been dancing most of my life. In the beginning I was doing Jazz and Hip Hop. Then I discovered belly dance and became completely obsessed with it, the music, the movements and self expression. From there I continued to study and began traveling to Egypt annually to study with master teachers like Raki Hassan, Mahmoud Reta, Fereda Fagmeh, and also to watch all of the great performers like Dina, Luci, Fifi Abdoud and many other Egyptian stars.
Then I started my own company a couple of years later, the Sahlala dancers. I wanted to take belly dancing to another level and I was inspired by some of the big shows that I had seen in Egypt and I created a dance company of my own and performed with them and also started teaching and traveling all over the world doing seminars and performing.
Then Miles Copeland approached me about directing and performing in Bellydance Super Stars and of course it is a great opportunity and I am currently working with both companies as well as teaching all over the world giving seminars.
Salome: Your costume wardrobe reflects the favored gowns and bedlah of Egyptian style but you have many avant garde pieces as well. Who designs your costumes, what is essential in your personal costuming flavor and what influences do you draw from?
Jillina: Some of my costumes I have made in Egypt and others I design myself with my seamstress here in L.A. It is wonderful working with Larisa, she comes from a ballroom dance background and has a lot of experience in costuming. As far as my inspiration I sometimes have a vision of a costume and come up with some crazy ideas or I might just go down and look for fabric, find a color and texture of fabric that inspires me to create something. That is one of the things I love about this dance, the individuality and being able to choose and design your own costumes is one of the wonderful aspects of this art form.
Salome: What are your thoughts on creating a universal movement vocabulary for Oriental dance, and/or certification system?
Jillina: As far as my thoughts on having universal vocabulary and certification systems, I think it's a great idea it would make studying this dance easier for new and upcoming students but I think it is definitely a challenge and I am not sure it can be done. My thoughts would be that possibly the names of the movements would be in Arabic. For example instead of shimmy it would be "Rasha" but then again how would we teach Turkish dance if everything was in Arabic. I like the idea but I don't know if it would be possible and it might limit this dance form in some ways. As a teacher it would make teaching a lot easier if we had a common ground. For example ballet has terms for movements and no matter where you go in the world if you say plie or grand jete everybody knows exactly what the movement is. So it's a great idea but I am not sure if it can be done.
Salome: When the subject of Americans performing Egyptian Raks Sharki comes into play there is a prevalent accusation that 'we' tend to be focused on technique rather than essence and native feeling. Do you think this is a truism generally or personally? Do you think some measure of Americanization dilutes the dance or adds a different type of richness and why?
Jillina: I think it's important to have both skills, both technique and emotion are very important to this art form. One thing I think westerners may lack is a better understanding of the music, instrumentation as well as the meaning of the songs. I think it is important to create emotion by understanding the music a little bit better. For example if you saw a Japanese dancer performing to a very sad piece of music in English and the dance did not reflect that mood it would not connect with the audience emotionally if the audience understands the words to the song. In the same way it is important for westerners to study and translate their songs and have a deeper understanding of the music so that they can connect with the audience and translate that to their audience.
I think one of things I like about the Americanization of belly dance is at times there is no limits – we can think outside the box. It doesn't have to be Egyptian, Tribal, or Cabaret we can use influences from all dance forms from around the world and create our own version of bellydance. I think it's a wonderful and creative process and I truly enjoy watching artists who do this but then it also must be cohesive with the music and costuming. It must have a flow and make sense artistically but it is one of the things that I embrace of this art form. A teacher told me once "Once you know the rules then you are allowed to break them".
by Salome www.orientaldancer.net
Mahira Girls Auditions:
Mahira is a group of approx 15 girls that train weekly on Sunday's and perform at various Haflas, events, and Melissa belly dance events such as Guanabara and any other events I may run or events that we may be invited to. This coming term we have a few exciting events to perform at!
Mahira rarely receive paid work, its more of a group where like minded girls get togther, to push themselves, develop and grow and have fun at the same time, Whilst doing what we do best – perform and entertain!
As a semi professional troupe we aim to be the BEST semi professional troupe out there.
We love performing and always try to deliver our absolute best.
Although we are a semi professional group, the rehearsals and training is of a professional standard and company members are pushed and challenged to a high level. Be the best YOU that you can be in a supportive and encouraging environment.
Choreographies include traditional belly dance and fusions.
Rehearsals are Sundays 12-6pm
Old st, London
Who can apply?
Anyone with at least level 3 experience may audition!
Interested?!
Email Melissa for further details!
And that wraps up this episode of Belly Dance Uncovered!
Melissa BellyDance
xx