When:
September 16, 2019 @ 8:30 pm – 9:30 pm
2019-09-16T20:30:00+01:00
2019-09-16T21:30:00+01:00
Where:
Studio 339 Euston Rd/Warren St
339 Euston Road
(Off Warrren St) London
NW1 3AD

BELLY DANCE DRILLS SKILLS FRILLS
Belly Dance Drills, Skills, Frills will teach you exactly that.  Learn and improve your pops, shimmies, locks, mya's, camels, stretching and much more in this technique class.
Created to focus more on you and technique this course is an enjoyable but self challenging way to improve and fine tune your belly dance.
Belly dancing will not only work up a sweat but will also give you a fantastic variety of belly dance moves all to be applied to combinations, drills, enhanced technique and movement. This course involves correct technique in muscle isolations popular with professional belly dancers. You will discover muscles you never knew you had, and train them in the way of a belly dancer giving you a brilliant mind-body connection and improving your coordination. No matter you current ability level options are given during class to challenge you personally as if it was a group private lesson
Belly dance has many benefits including, confidence building, re engaging your femininity, muscle development, body awareness and control along with a cardio vascular work out getting you fit, toning you up and smoothing you out!
Level: Open to all levels including total beginners – Melissa provides options to cater for all levels.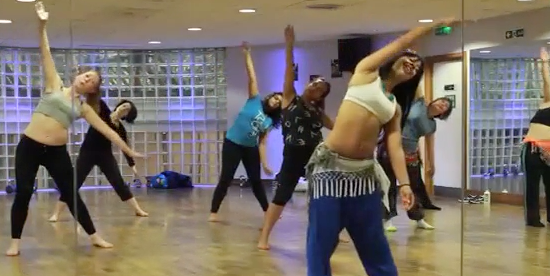 *If you have to miss a class you can go to another class on a different day/time as long as it is within the 12 week course but you must email melissa in advance to check availability of class swap.
email: melissa@melissabellydance.com
disclaimer*
BY ATTENDING THESE COURSES YOU AGREE MELISSA AND STUDIO 339 IS NOT RESPONSIBLE FOR ANY INJURIES OR ACCIDENTS TO PARTICIPANTS. ALWAYS CONSULT YOUR DOCTOR FOR ADVISE BEFORE DOING ANY PHYSICAL EXERCISE.