06jul7:00 pm8:00 pmLatin Belly Dance Hip Hop And Samba
Event Details
Latin Belly Dance Hip Hop and Samba
Latin Belly Dance Hip Hop And Samba classes are full of attitude, latin flavour, hair flicks, belly dance isolation's, Samba steps, moves and stylisation along with full on hip hop diva behaviour, plenty of swagger and sauce to keep you strutting your stuff even after the class!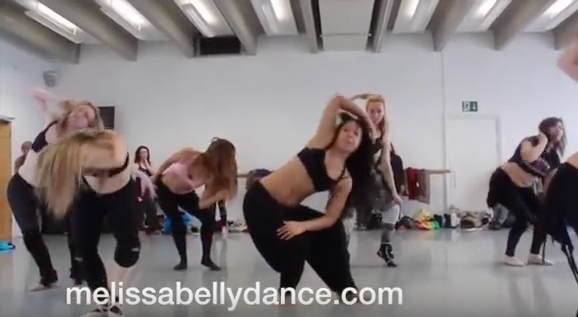 Melissa has invented a fusion never done before, now copied by others and fused 3 great and popular styles she is known for Latin Belly Dance, Samba and Hip Hop creating an exciting fusion where Latin, Reggaeton, Samba drums meets the commercial up to date flavour of hip hop and dance music you know and love!  Learn choreography that will be used in the end of term show.   Location: Euston Rd/ Warren St London The class also involves Latin techniques such as samba steps, Latin steps and styling. Prepare to break all the rules, dance to all your favourite songs, have fun, sweat, let your hair down and let out your rebellious side! This is a high energy class, lots of water a must!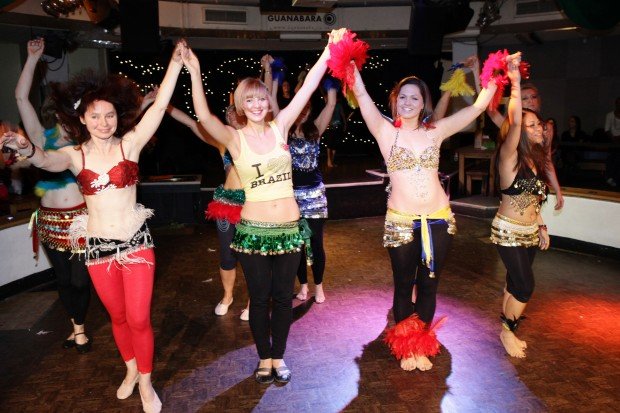 (Heels optional) General level. No experience necessary and no partner work involved.  
EVERYONE WHO BOOKS ON THE 12 WEEK COURSE AUTOMATICALLY GETS FREE ACCESS TO THE SAME COURSE RECORDED VIDEOS ONLINE FOR THE DURATION OF THAT TERM AND HAS THE OPPORTUNITY TO PERFORM IN THE END OF TERM SHOW PRODUCTION.
RECEIVE A DIGITAL eCERTIFICATE AT THE COMPLETION OF A COURSE.  GAIN 3 CERTIFICATES FROM 3 DIFFERENT TERMS AND GET A MELISSA BELLY DANCE SCHOOL WORKSHOP FOR FREE!
"
LIVE

"  ONLINE BELLY DANCE COURSES ONLY £120 ONLINE 12 WEEK COURSES
STARTS 6TH JULY 2021
ACCESS TO WATCH AND PARTICIPATE IN THE CLASSES LIVE ONLINE, AND HAVE  ACCESS TO THEM TO VIEW LATER IN YOUR OWN TIME.  WATCH AND TAKE PART IN THE LIVE CLASSES IN REAL TIME ON ZOOM AND THEN HAVE THEM SAVED TO YOUR ACCOUNT ON THIS WEBSITE TO WATCH HERE FOR THE DURATION OF YOUR SELECTED COURSE!
(This 12 week online course does not renew, it is not subscription based. It runs for the duration of the course you sign up for and ends at completion)
*By signing up, users agree that Melissa belly dance accepts no responsibility for injuries or accidents.  Please always check with your doctor before taking part in any exercise.
MY 12 WEEK BELLY DANCE AND FUSION COURSES ARE HERE!
Join 12 week belly dance classes & courses with Melissa Belly Dance. Giving you a wonderful opportunity to learn belly dance or keep up with your belly dance progress online LIVE. Get real time feedback and personal instructions interacting with Melissa zoom style in class!
12 WEEK BELLY DANCE CLASSES COURSES
If you miss a class don't worry as you can take a make up class another day within the 12 week program.
disclaimer*
BY ATTENDING THESE WORKSHOPS YOU AGREE MELISSA IS NOT RESPONSIBLE FOR ANY INJURIES OR ACCIDENTS TO PARTICIPANTS. ALWAYS CONSULT YOUR DOCTOR FOR ADVISE BEFORE DOING ANY PHYSICAL EXERCISE.
http://melissabellydance.com/learning-belly-dance-using-online-videos/
get your belly dance clothes here: shop.melissabellydance.com
See Data Protection privacy notice here: melissabellydance.com/data-protection-privacy-notice
Time

(Tuesday) 7:00 pm - 8:00 pm GMT
Organizer
Melissa Belly Dancemelissa@melissabellydance.com