05jul6:00 pm7:00 pmOri Polynesia Monday
Event Details

Ori Polynesia Tahitian Dance
ORI POLYNESIA TAHITIAN DANCE
Learn the art of Ori Polynesia and Tahitian dance– get your hips rolling and swaying Ori Tahiti (Tahitian Dance) style.
Ori Polynesia is a class based on Tahitian Dance led by Melissa.
Learn about the warm, generous spirit, culture and joy this dance has to offer.
We will cover drum beats of Tahiti whilst learning Tahitian dance moves and techniques, drills, combinations and learn a Tahitian O'tea choreography.
Some elements involve fast and ferocious drums, which we learn how to dance to, and other elements which are slow, soft & flowy.
Ori Polynesia will give you a thoroughly therapeutic, graceful and rewarding workout.
The dance supports harmony, unity, balance, and meaning both within ourselves, our dance experience and our lives.
Tahitian Dance
Tahitian Dance is not just connecting with ourselves, its about learning to live, dance, and be at one with everyone and everything around us.
 Learn hand gestures and movements, Ori Tahiti hip work including the famous "Fa'arapu", build strength, develop technique and speed with drums, learn graceful elegant softer slower movements such as the "Varu" which is the Ori Tahiti figure of 8 and feel like a Polynesian dance Goddess of the Islands.
Melissa believes in having a loving and supportive family of students and dancers, a safe, supportive and encouraging atmosphere, a home in which all members can grow, share and learn.
When you join our classes you also become a member of our family.
Prepare to sweat, tone up, dance and have fun!
      Lots of water a must!!!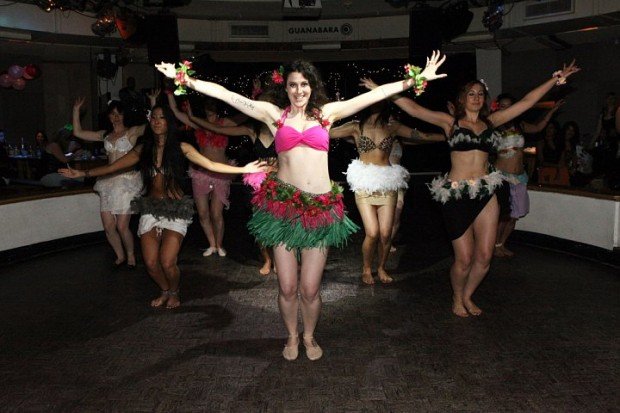 General Level. ADDITIONAL INFO: EVERYONE WHO BOOKS ON THE 12 WEEK COURSE AUTOMATICALLY GETS FREE ACCESS TO THE SAME COURSE RECORDED VIDEOS ONLINE FOR THE DURATION OF THAT TERM, AND HAS THE OPPORTUNITY TO PERFORM IN THE END OF TERM SHOW PRODUCTION.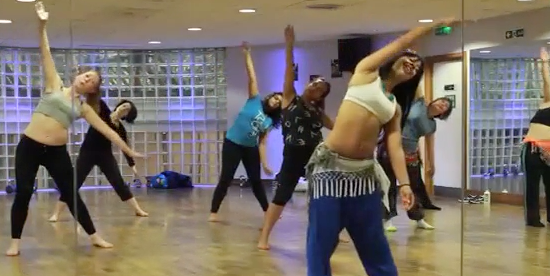 "
LIVE

"  ONLINE BELLY DANCE COURSES ONLY £120 ONLINE 12 WEEK COURSES
STARTS 5TH JULY 2021
ACCESS TO WATCH AND PARTICIPATE IN THE CLASSES LIVE ONLINE, AND HAVE  ACCESS TO THEM TO VIEW LATER IN YOUR OWN TIME.  WATCH AND TAKE PART IN THE LIVE CLASSES IN REAL TIME ON ZOOM AND THEN HAVE THEM SAVED TO YOUR ACCOUNT ON THIS WEBSITE TO WATCH HERE FOR THE DURATION OF YOUR SELECTED COURSE!
(This 12 week online course does not renew, it is not subscription based. It runs for the duration of the course you sign up for and ends at completion)
*By signing up, users agree that Melissa belly dance accepts no responsibility for injuries or accidents.  Please always check with your doctor before taking part in any exercise.
MY 12 WEEK BELLY DANCE AND FUSION COURSES ARE HERE!
Join 12 week belly dance classes & courses with Melissa Belly Dance. Giving you a wonderful opportunity to learn belly dance or keep up with your belly dance progress online LIVE. Get real time feedback and personal instructions interacting with Melissa zoom style in class!
12 WEEK BELLY DANCE CLASSES COURSES
If you miss a class don't worry as you can take a make up class another day within the 12 week program.
disclaimer*
BY ATTENDING THESE WORKSHOPS YOU AGREE MELISSA IS NOT RESPONSIBLE FOR ANY INJURIES OR ACCIDENTS TO PARTICIPANTS. ALWAYS CONSULT YOUR DOCTOR FOR ADVISE BEFORE DOING ANY PHYSICAL EXERCISE.
http://melissabellydance.com/learning-belly-dance-using-online-videos/
get your belly dance clothes here: shop.melissabellydance.com
See Data Protection privacy notice here: melissabellydance.com/data-protection-privacy-notice
Time

(Monday) 6:00 pm - 7:00 pm GMT
Location

Studio 339

339 Euston Road, London, NW1 3AD (off Fitzrovia W1)
Organizer
Melissa Belly Dancemelissa@melissabellydance.com