Belly Dance Level 2 -
LIVE

 ZOOM Online Course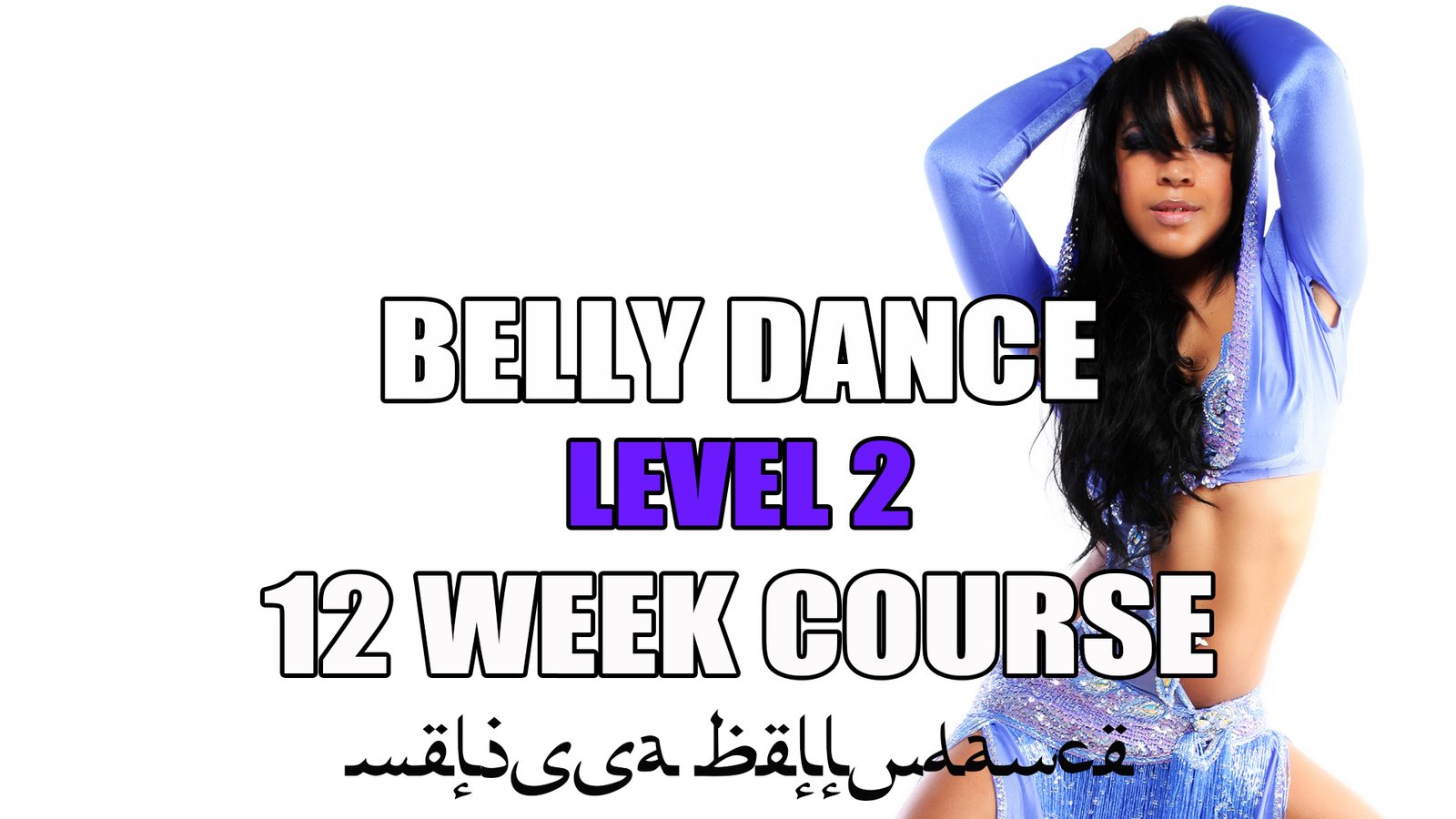 Course Schedule
Belly Dance Level 2 - 12th April 2023 - 7pm - 8pm
Belly Dance Level 2 - 19th April 2023 - 7pm - 8pm
Belly Dance Level 2 - 26th April 2023 - 7pm - 8pm
Belly Dance Level 2 - 3rd May 2023 - 7pm - 8pm
Belly Dance Level 2 - 10th May 2023 - 7pm - 8pm
Belly Dance Level 2 - 17th May 2023 - 7pm - 8pm
Belly Dance Level 2 - 24th May 2023- 7pm - 8pm
Belly Dance Level 2 - 31st May 2023 - 7pm - 8pm
Belly Dance Level 2 - 7th June 2023 - 7pm - 8pm
Belly Dance Level 2 - 14th June 2023 - 7pm - 8pm
Belly Dance Level 2 - 21st June 2023 - 7pm - 8pm
Belly Dance Level 2 - 28th June 2023 - 7pm - 8pm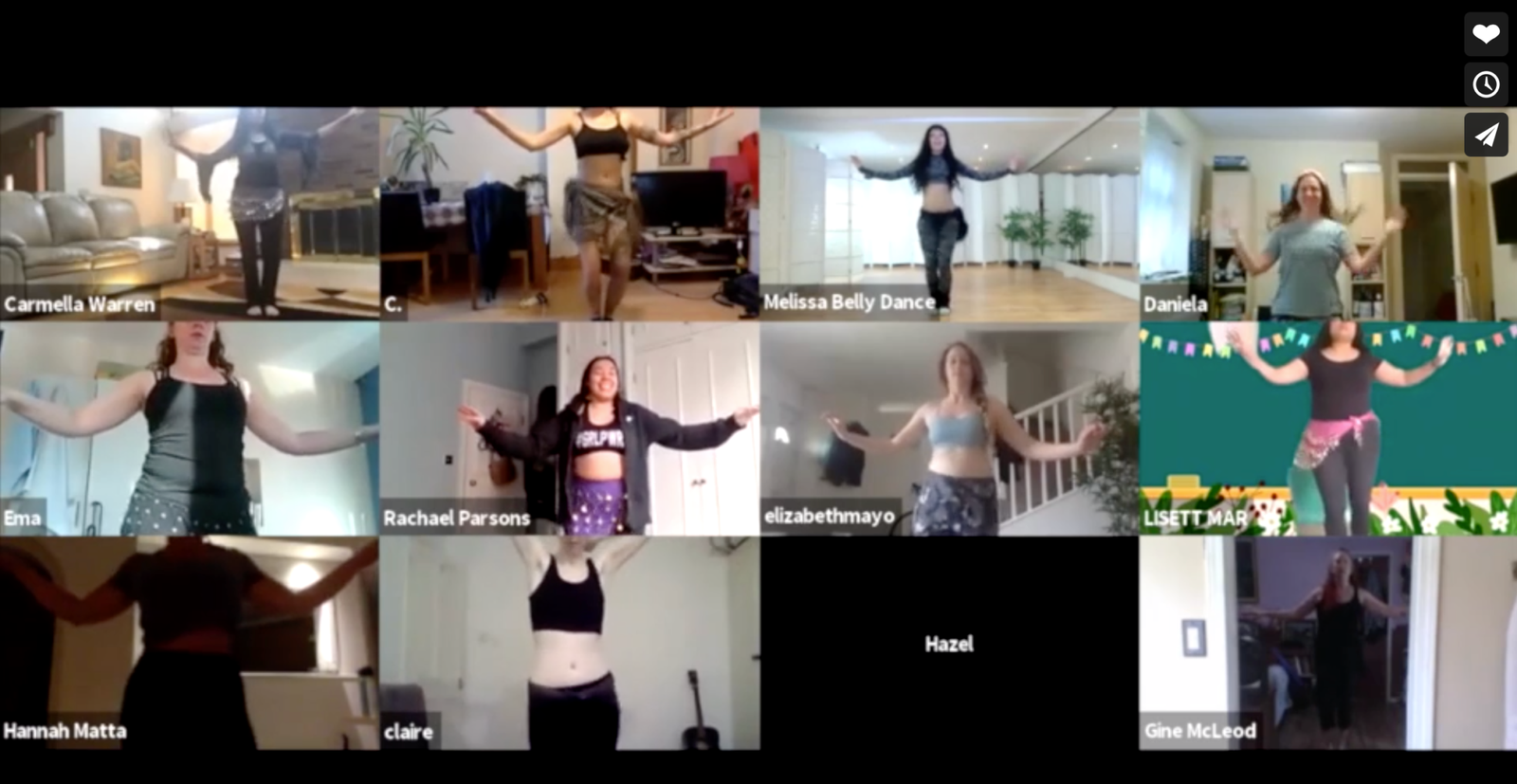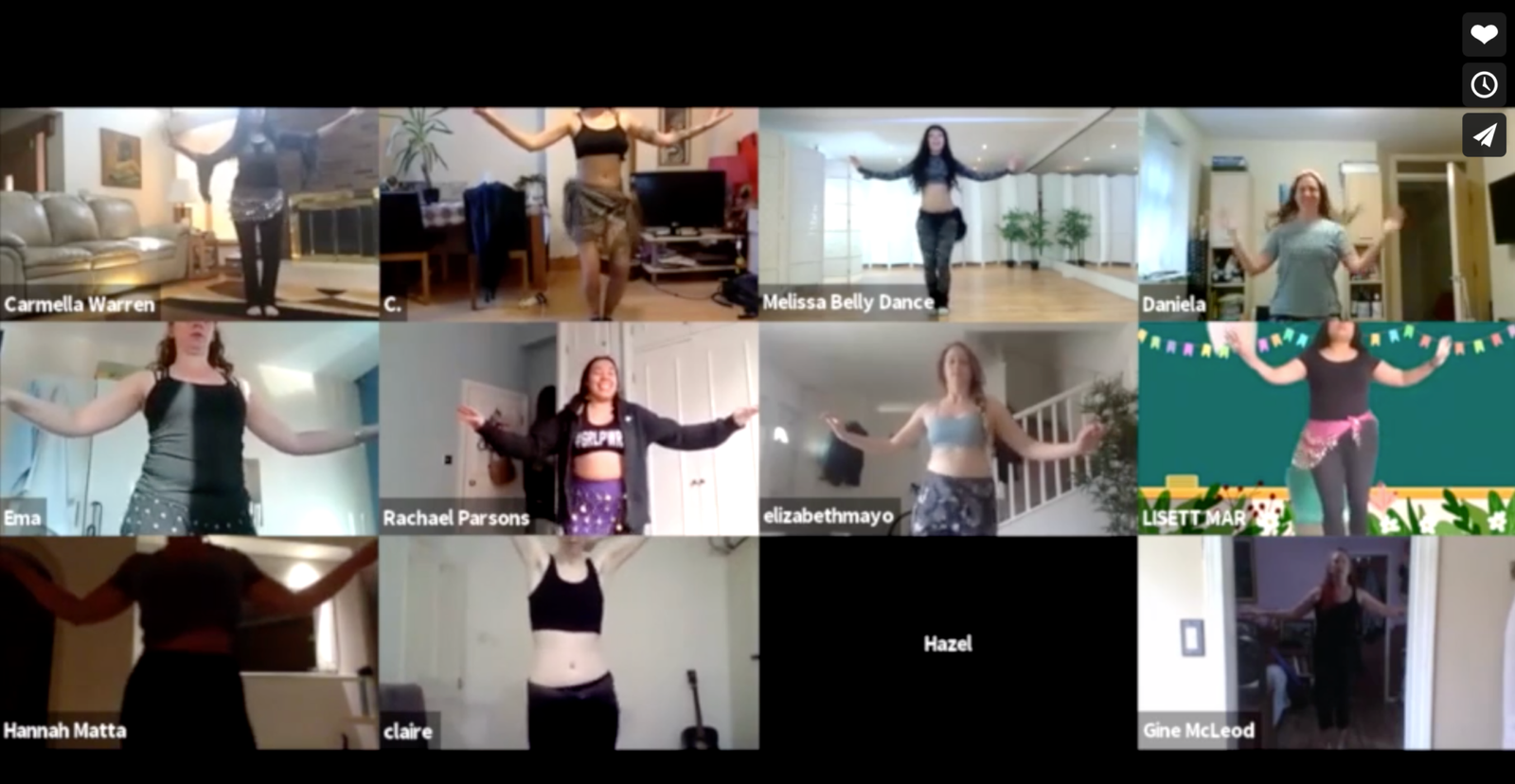 Every Wednesday in 12 Week Cycles
Time: 7pm BST - London UK
REMEMBER TO CHECK WHAT TIME THE CLASS STARTS IN YOUR COUNTRY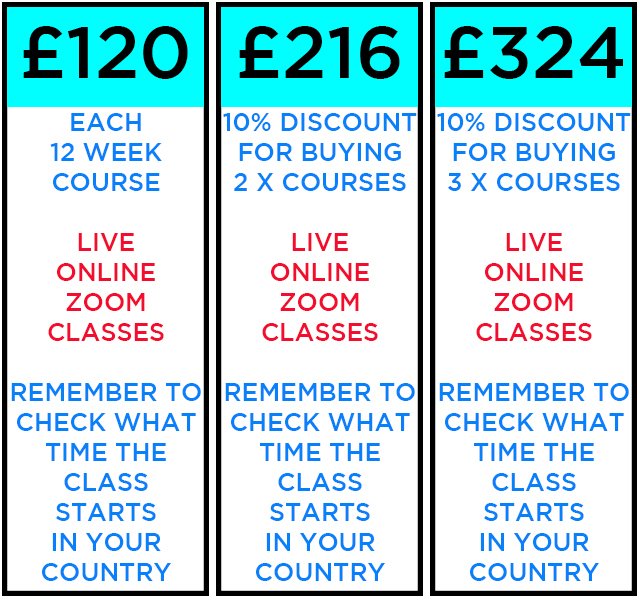 If you miss any classes or start the course late.  You can contact Melissa and choose to attend a different class during the 12 week term, to make up for any missed paid for classes.  [email protected]
ADDITIONAL INFO:
EVERYONE WHO BOOKS ON THE 12 WEEK COURSE AUTOMATICALLY GETS FREE ACCESS TO THE SAME COURSE RECORDED VIDEOS ONLINE.  FOR THE WHOLE DURATION OF THAT TERM/CYCLE
RECEIVE A DIGITAL eCERTIFICATE AT THE COMPLETION OF A COURSE.  GAIN 3 CERTIFICATES FROM 3 DIFFERENT TERMS AND GET A MELISSA BELLY DANCE SCHOOL WORKSHOP FOR FREE!
Belly Dance Level 2
Melissa's belly dance intermediate level 2 classes will provide a physical and mental workout as you develop your belly dance isolation's and techniques further.
Work on more complex drills and combinations, and learn more advanced techniques that stem from Melissa's level 1 course.
Dance to upbeat Middle Eastern tunes, and begin to learn the 'fluid' side of belly dance, bending and flowing to more enticing music as you challenge yourself and build a deeper mind and body connection. Sweat, strengthen your core, boost your metabolism, tone up and discover!