Ori Polynesia Tahiti Dance -
LIVE

 ZOOM Online Course
Course Schedule
Ori Tahiti - 11th September 2023 - 6pm - 7pm
Ori Tahiti - 18th September 2023 - 6pm - 7pm
Ori Tahiti - 25th September 2023 - 6pm - 7pm
Ori Tahiti - 2nd October 2023 - 6pm - 7pm
Ori Tahiti - 9th October 2023 - 6pm - 7pm
Ori Tahiti - 16th October 2023 - 6pm - 7pm
Ori Tahiti - 23rd October 2023 - 6pm - 7pm
Ori Tahiti - 30th October 2023 - 6pm - 7pm
Ori Tahiti - 6th November 2023 - 6pm - 7pm
Ori Tahiti - 13th November 2023 - 6pm - 7pm
Ori Tahiti - 20th November 2023- 6pm - 7pm
Ori Tahiti - 27th November 2023- 6pm - 7pm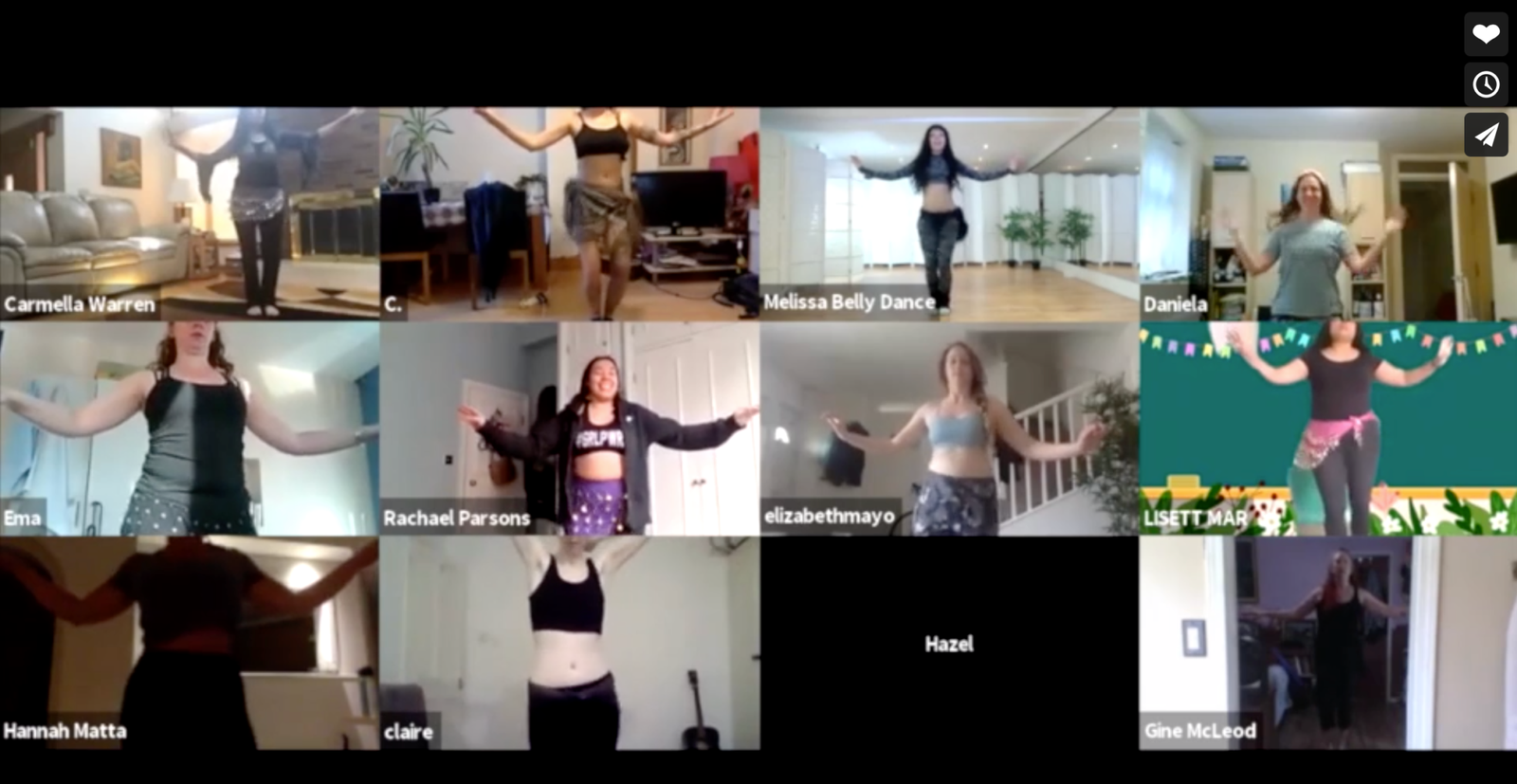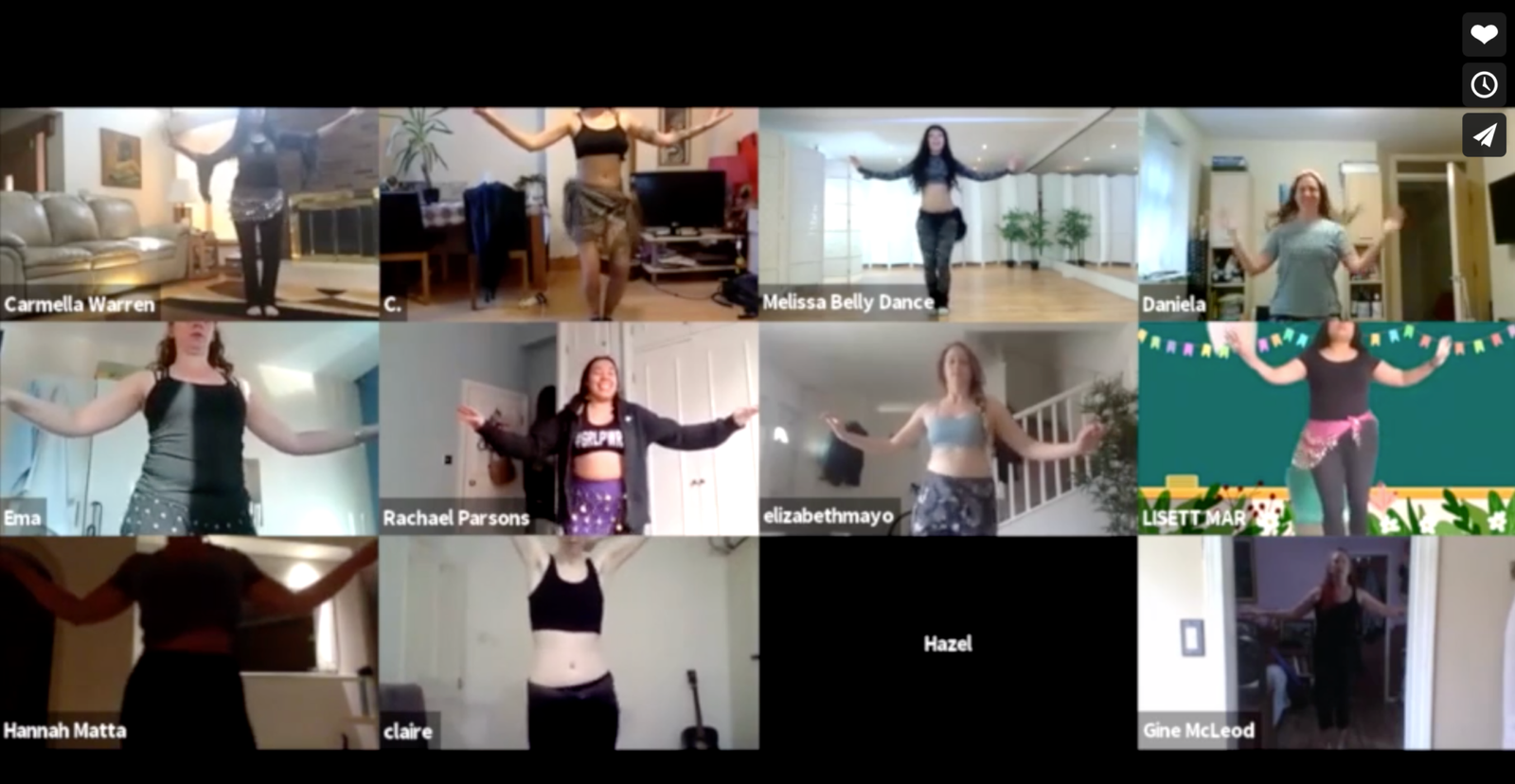 Every Tuesday in 12 Week Cycles
Time: 8pm BST - London UK
REMEMBER TO CHECK WHAT TIME THE CLASS STARTS IN YOUR COUNTRY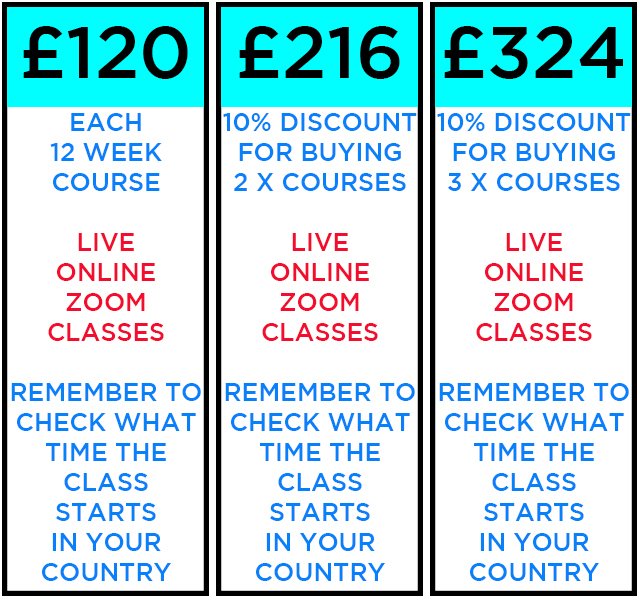 If you miss any classes or start the course late.  You can contact Melissa and choose to attend a different class during the 12 week term, to make up for any missed paid for classes.  [email protected]
ADDITIONAL INFO:
EVERYONE WHO BOOKS ON THE 12 WEEK COURSE AUTOMATICALLY GETS FREE ACCESS TO THE SAME COURSE RECORDED VIDEOS ONLINE.  FOR THE WHOLE DURATION OF THAT TERM/CYCLE
RECEIVE A DIGITAL eCERTIFICATE AT THE COMPLETION OF A COURSE.  GAIN 3 CERTIFICATES FROM 3 DIFFERENT TERMS AND GET A MELISSA BELLY DANCE SCHOOL WORKSHOP FOR FREE!
ORI POLYNESIA TAHITIAN DANCE
Learn the art of Ori Polynesia and Tahitian dance– get your hips rolling and swaying Ori Tahiti (Tahitian Dance) style.
No experience necessary!
Ori Polynesia is a class based on Tahitian Dance led by Melissa.
Learn about the warm, generous spirit, culture and joy this dance has to offer.
We will cover drum beats of Tahiti whilst learning Tahitian dance moves and techniques, drills, combinations and learn a Tahitian O'tea choreography.
Some elements involve fast and ferocious drums, which we learn how to dance to, and other elements which are slow, soft & flowy.
Ori Polynesia will give you a thoroughly therapeutic, graceful and rewarding workout.
The dance supports harmony, unity, balance, and meaning both within ourselves, our dance experience and our lives.
TAHITI DANCE
Tahiti Dance is not just connecting with ourselves, its about learning to live, dance, and be at one with everyone and everything around us.
 Learn hand gestures and movements, Ori Tahiti hip work including the famous "Fa'arapu", build strength, develop technique and speed with drums, learn graceful elegant softer slower movements such as the "Varu" which is the Ori Tahiti figure of 8 and feel like a Polynesian dance Goddess of the Islands.
Melissa believes in having a loving and supportive family of students and dancers, a safe, supportive and encouraging atmosphere, a home in which all members can grow, share and learn.
When you join our classes you also become a member of our family.
Prepare to sweat, tone up, dance and have fun!