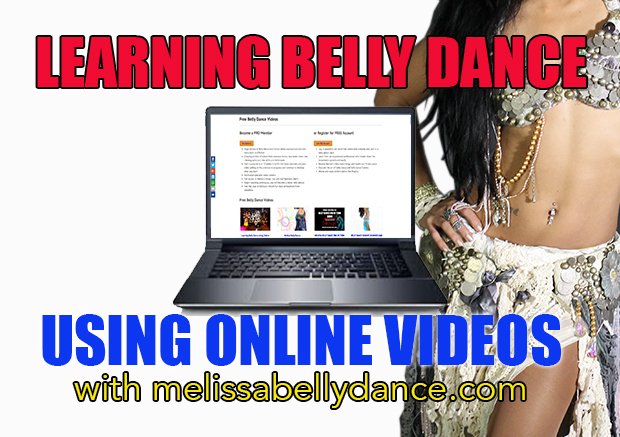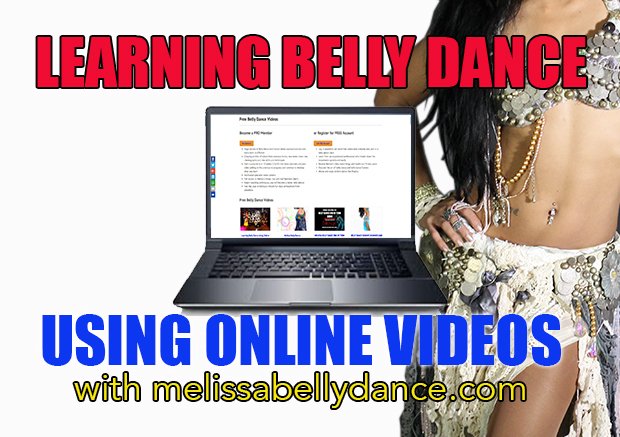 Learning Belly Dance using online videos is making the world "smaller" than ever!
We now have the opportunity to learn all sorts of amazing things from dance to university degrees. Learning online from the comfort of our homes streaming videos, at a time convenient to ourselves from anywhere in the world.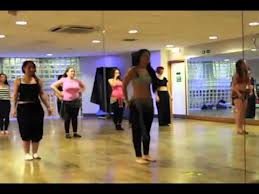 Learning online is changing the way in which we can learn and what we can achieve from the simple touch of a button, logging into online videos.
We can now "log in" to a whole new world of belly dance videos. Learn all sorts of amazing things, really broadening our knowledge in new, fast and innovative ways.
These days the internet has become our "go to" for pretty much everything.
Want to learn how to cook something? – We look it up online.
Want to learn how to apply your Make up? – We look it up online.
and now –
Learning how to belly dance and can't get to my classes?? – You can learn with me online!!!
In a world where life is busy and hectic and people now work around the clock, "normal" 9-5 working hours are not so "normal" as people's work, jobs, careers and passions have no set times and the city never sleeps!!!
More Blogs and Stories
[/one_half]
[/raw]
We can now log in to our chosen choice of belly dance online learning videos from just about any device be that your phone, tablet, iPad or computer.
Learning has never been so accessible!
According to the Open Education Database in 2012 almost three million students were enrolled in fully online degree programs and six million taking at least one online course as part of their degree program.  Online education has clearly become one of the most popular higher education alternatives.  The continually improving reputation of online learning has also helped fuel its expansion, as initial skepticism has faltered in the face of evidence that shows that online learning can be just as effective as face-to-face education.
(Information provided by the Open Education Database)
Other reports also show a continued growth in students taking online courses as more institutions and teachers now offer online learning either as a course, online videos or as an additional learning aid.
Online learning is one of the most flexible ways of learning and means that you don't have to miss out!

Benefits of Learning Belly Dance Using Online Videos with Melissa Belly Dance:
You can now learn just about anything online.
The same challenges exist though….Finding a good teacher and good courses, classes or videos with professional, decent and relevant content. A good teacher that makes learning easy and inspires you is hard to come by!
Variety of courses and content available:
ALL of my belly dance classes are also available as online classes and courses – so you can take the exact same classes with me from anywhere at any place and at anytime you like.
Your subscription gives you UNLIMITED access to lots of videos for the duration of your subscription.
With your subscription you also have access to featured spotlight videos focusing on key belly dance techniques and moves as well as specialist belly dance workshops.
Take part in my 12 week belly dance and belly dance fusion courses and progress alongside your online class mates in this virtual world of belly dance in our very own online belly dance studio!
Location:
Taking online classes means that not only can you learn from anywhere in the world but it also means that you can learn from you're favourite teachers who may live in a completely different country to you.
This means that where as once you may have had to pay large amounts on travel, accommodation and workshop fees to train with your favourite dancers and teachers you can now do it in your pyjamas with messy hair and no makeup in your bedroom or front room!
I have online students all over the world and am honoured to hear stories of their learning.  Some log in during their lunch breaks at work, others take sneaky breaks in their office, some log in and belly dance with their daughters or mothers and some log in whilst on holiday!  It fascinates me how we can now so easily connect and share knowledge! Just log in and dance!!!
Pace:
Learn to belly dance at your own pace – go as slowly or as quickly as you like or as you need!
Online classes are a great tool for enthusiasts whether you are a complete beginner or a professional as you learn and master the material in your own time.
Lower costs:
Online learning lowers costs.  Learning costs of the classes or courses are usually lowered and you don't need to spend money on travel, and just as importantly you don't need to "waste time" traveling.
We now live in a time where our lives are as hectic and busy as ever and so time is very valuable. Learning online allows us more freedom with our learning.
Practice abilities, moves and techniques:
Sometimes in a belly dance class you don't quite "get" the move or your brain and body haven't quite processed the information.
Online classes are a useful way of practicing because you can simply watch and rewind as many times as needed!
When you sign up to one of my actual physical classes with me in person you have access to the online belly dance classes for free.
This is a great bonus because it means you can practice what you have been learning as much as you like between classes, be it for fun, a workout or to practice!
Traveling:
Having access to online belly dance classes means that if you are traveling whether for work or for pleasure you can keep up with your belly dancing whether for fitness and fun or to maintain what you have been learning. Log in and belly dance with me from your hotel room, the beach or even a ski slope!
Comfy and convenient:
Learning belly dance using online videos and courses means that you can take a class at a time convenient to you no matter what the time of day of night.  You won't have to fight traffic or find a parking space, travel through rush hour, leave work early to go to class, or miss important family time.
Convenience and flexibility:
My belly dance online courses and videos gives you the opportunity to plan your study and belly dance time around the rest of your day, instead of the other way around.
You can study and dance when you are at your peak energy, whether that's early morning or late at night, whether it's for 10 minutes or a few hours.
Development:
Learning belly dance with me using my online videos means you can make lots of progress with your dancing.
Work your way through the courses and levels at your own pace.
All of my courses are syllabus based and based on my own Melissa BellyDance format and Method which I have created and am well known for! My belly dance teaching methods ensures progress and development in a fun and effective way – safely and correctly.
Shy?
If you are shy or self conscious belly dance online classes offers you the opportunity to learn without actually being around other people.  Benefit from feeling like you're part of the class.
You get to go on the same journey with your online class mates and feel like you are really there.
Space:
The beauty about learning belly dance using online videos is that it's all about isolations of the body so you don't need much space – just you, your device and some water!
Career advancement:
Lots of belly dance teachers around the world take my online belly dance classes for development and inspiration.
whether you are a teacher or an aspiring teacher my online classes will undoubtedly aid you.
Lots of belly dance performers both professional and amateur take my classes to improve their skills and techniques and for inspiration for their choreographies. Taking my online belly dance classes feeds your creativity in all areas of your life, puts a smile on your face and a shimmy in your step!
Improve your computer skills:
Staying up to date with new ever advancing technology is a must.
Learning how to navigate around the online universe is of course helpful and beneficial as the world of online learning is expanding and growing day by day.
Even the most basic online course requires the development of new computer skills, as you learn to navigate the world of the internet, keeping you brain and mind active.
The skills students learn to participate in their online courses translate to many professions.
Health benefits:
Dancing and learning new things helps reduce the risks of diseases such as dementia.
There is a study that shows that dancing regularly can reduce the risk of dementia by 75%.
Using my online belly dance videos you are not only learning to dance, dancing keeps your body and mind healthy but you are also using you brain and mind with IT skills – navigating the Internet and using computer skills.
Online belly dance and belly dance fusion courses available:
Belly dance beginners to advanced
Latin Belly Dance HipHop Fusion
Belly Dance Infusion
Polynesian/Tahitian Belly Dance Fusion
Tribal Belly Dance From The Trap
Belly Dance Chakra Fusion
Belly Dance JamFest
And so as the world continues to develop so can we.
Feed your passions –
Dance and set yourself free!