Tribal Fusion Classes
Tribal fusion classes are a secret underworld society. Sultry, seductive, dark and very sexy. Learn Tribal Fusion belly dance from the most creative and mesmerising enchantress. Push yourself to your dancing limits.
Join Melissa and be part of the most creative and progressive Tribal experience available in the London, UK. Because she also has online subscription classes you can similarly dance from home or anywhere in the world! With a selection of Tribal Fusion including her own original style derived from Classic Tribal Fusion, "Tribal From The Trap" She has Tribal Fusion classes during the week along with some ingenious workshops. Her events are also not to be missed. www.melissabellydance.com
Tribal Fusion Origins
First of all, you cannot mention Tribal Fusion origins without mentioning first Jamila Salimpour. It has been said Jamila was performing shows in the US at carnival type festivals. Because she needed to accommodate for the expected audience and the nature of the festival, she altered her traditional costuming and dance stylisations to more fit the occasion. Hence she put on the first show to be considered Tribal Fusion. This entire post is a collection of my thoughts and opinions based as a result of my experiences with Tribal fusion and research I have found over time.
American Tribal Style (ATS)
Tribal fusion is a branch from American Tribal Style. Fat Chance Belly Dance started the movement in the 1990's who's director was Carolina Nericcio. Jill Parker is on record as creating the first dance company "Ultra Gypsy." Jill is also referred to as 'mama of tribal fusion'. Ultra Gypsy made their own changes branching off from ATS. Different music, costuming and movements are introduced, probably to do with creativity and external influences. Working with DJ mixed music and theatrical themes shaping the landscape to what we finally call tribal fusion. The significant impact of this on tribal dancers opened the floodgates to tribal innovations.
Studying with Nericcio, Stephanie Barto brough ATS to the Mid West with Heather Stants. Heather, introducing new styles to tribal fusion fused minimalism and electronic music along with other modern dance. Urban Tribal dance Company formed in 1999 largely influenced by Hip Hop and Street Dance styles. Rather than the traditional tribal costuming, UTD costuming is minimal and more comparable to modern dance costuming. In contrast to traditional tribal fusion this is considered much more modern.
Tribal Fusion
Rachel Brice is known for fusing American Cabaret and Tribal Fusion. Popularising the term Tribal Fusion and continuing to influence tribal dancers today. Rachel Brice first to perform as a soloist demonstrated that following your own path and daring to be different is how you make real progression in dance culture, and how you inspire and grow your community.
Self expression
Self expression is always going to be a hot topic. While many will say self expression is at the core of any dance art form, many peoples actions differ. Many people behave in ways that suppress others and their own self expression. Where does the need for self expression come from? Is the need to find mediums to express yourself biological or social?
Self expression is a way for us to separate ourselves from others for the reason of sharing our individuality because in my opinion self expression is a beautiful way to contribute to a group collective. Likewise, self expression validates beliefs, needs and how you see yourself.
Express Yourself
Expressing yourself through dance is a powerful way to share knowledge and understanding. Another result of self expression is the release of questions or feelings that fail to be articulated simply through conversation. Finally, fitting in is easier and more accepted once you have identified what makes you different.
Music
Music is a platform that gives us tools to sensationalise our self expression. It is a stage where we as Tribal fusion dancers can create a story, share an emotion or invoke a feeling in the viewer. Music is such a subjective subject along with how and when it is used. Early tribes used percussive sounds in order to support village storytelling. This relationship between music and dance is as old as time itself. What does the music you chose to accompany your dancing say about you? Music is a key contributor and influencer in dance. What we listen to can shape, constrict or expand our dancing therefore music too is very important. Dancing to songs or instrumentals can have profound influences on choreography as a Tribal dancer.
Favourites
Having a favourite singing artist can influence how we interpret music, song and emotion. Having a connection or liking an artist may draw you closer to their words. Finding them relatable and as a result interpreting their songs through dance consequently adds to the influence of music.
Having a connection to or liking an artist may draw you closer to their words. Finding them relatable and as a result interpreting their songs through dance consequently adds to the influence of music.
Costuming
Tribal Fusion costuming is becoming increasingly more and more tricky to navigate. Cultural appropriation Vs Cultural celebration has been the subject of many ongoing debates. Tribal fusion dancers and the vast subcategories of it have an elaborate array of variety. Costuming is important as a visual addition to what is being communicated to the viewer. While some choose to fashion detailed region specific attire also paying respect to the influences of the dances performed. Likewise, others choose to mix and match, attempting to achieve a more individualised effect. Both along with a combination of the two can be visually stunning and add the finishing touches to a dance performance. Finally with so many influences now rich in Tribal fusion dance, research is an important aspect when putting costuming together.
It is good practice to be mindful and respectful of the cultures you celebrate and borrow from while still being able to stay true to your concept and creativity. After all, sometimes we are dancing to pay tribute to an authentic reproduction of a specific culture and sometimes we are expressing ourselves and our influences, combining them to express something individual and different.
Understanding Creativity, Finding your own inspiration.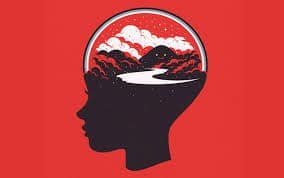 Understanding creativity particularly in Tribal fusion is first and foremost for any artist. Where to find inspiration and how to deliver it effectively in a performance will always separate good performers and great performers.
For me, creativity comes from an unexplainable need to express yourself, whether it's for practical reasons or emotional ones. Another thing about creativity is allowing your imagination to move beyond limitations. "Thinking outside of the box" Rather a popular phrase but often misunderstood. To think out of the box you actually have to look at what you want to do and then look at what you have. Magic happens when you can silence the distractions and insignificant noise while you laser in on your idea using what you have. Also in my experience most creativity comes from necessity. The need to achieve a desired result given only the resources immediately available to you.
Inspiration
Finding inspiration can seem rather illusive at times, and then so abundant another time. Rather than always looking to previous examples similar to your ideas, maybe it would be better to look at things outside your typical pool of resources. To look for inspiration that is in contrast to your usual places to go to for ideas. This can be uncomfortable because exploring resources or influences that are unfamiliar puts you in a position of vulnerability. Rather than succumb to a lack of confidence in this new area and run back to your comfort zone, leaning in and exploring similarities can result in observations that spark inspiration and reveal an entirely new resource of creative fuel.
Reigniting your passion for dance and finding fuel for your artistry
Seems like a lot of experienced dancers including Tribal fusion dancers who have been dancing for many years can suffer loss or decline in passion. This can reflect in their performances and Tribal fusion classes. Passion is the driving force for our motivation to do anything because where there is passion there is also love. Hence passion will drive you where money can not and because passion for anything you do in life is so important, constantly finding ways to keep the flame burning is essential. For the reason that I hear so many experienced Tribal fusion dancers and teachers comment on the difficulties in creating new choreographies, workshops or dance productions I offer some help on finding fuel for your artistry.
First of all, remove labels. Defining something before you even start creating it is an impossible challenge. Secondly, when you label art or categorise art before you compose, you create invisible limitations on your expression. Another thing to consider is having so many ideas you are unable to start because you can't decide on what to choose. Choose the first one, develop it, work on it.
Some good advice...
If your creativity slows down and you find yourself stuck, take a break. Explore something outside of your usual influences. Try adding some elements you are less confident about and see if it works. Even if you feel hopelessly stuck, persevere through and finish it. When you go over what you have done in a next session it might be better and more cohesive than you first thought! Finally, don't be afraid to "put a pin in it" Rather than succumb to the self doubting voices in your head, Don't. Instead, put it aside and start something new, maybe you will be inspired later down the line and come back and finish a masterpiece.
Tribal Fusion Classes
Lastly, it's good to be a student. No matter how good you are at something, there is always something to learn from someone else. If you see a Tribal fusion dancer who has an abundance of creativity, passion and inspiration, don't be afraid to learn from them. Do not steal, and always credit them. Take part in their workshops and tribal fusion classes, they might know something you don't.
There is a saying "You can't teach an old dog new tricks." - Well... we're not dogs.
Joy
The most important part of this journey and process of exploration and personal development. Joy, should be number one on the important list. Way before other peoples opinions, insecurities and self doubt. You want to dance because you love how it makes you feel. First and foremost, it should stay that way throughout your dance life and you should surround yourself with people who feel the same way. Tribal fusion classes whether dark, folkloric, urban, or other are meant to be joyful not hurtful.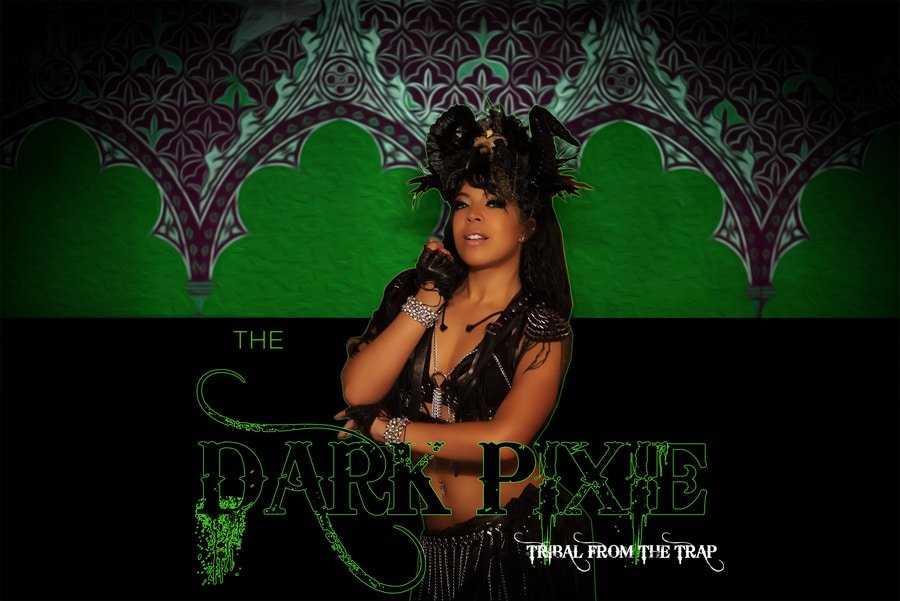 The "Dark Pixie" Tribal Fusion Belly Dance And Drum Solo is another blockbuster smash creation from Melissa Belly Dance! Another Tribal Fusion Workshop with the UK's most creative performer | choreographer & teacher. Finally explore modern Tribal in a workshop that you need to see to believe. So due to popular demand find the link below to sign up to this workshop.
Sign Up To An Online Zoom Course Here
References: www.wikipedia.org & google